The hottest spot
http://www.mombloggersplanet.com/
present you.....jeng..jeng..jeng...
'THE CUTEST BABY IN RED
'.
Firstly, a special thank to the sponsors:
I am really excited to join this contest because Muyih is the most eligible baby to win..... Why???

You are so cute, just like me,
You are so playful, just like your papa,
You love to eat, because that's my habit,
You love to sleep, because your papa love it.
My darling baby,
I believe you will be such a wonderful guy,
I will always there for you forever,
Because you are mean everything to me.

My baby, did you know that you are my angel...you are papa's sidekick....We love you so much..You are the cutest baby in red and in whatever colours.....you are the most adorable. You are so funny and genius. You have fulfill all the criteria to be a WINNER...You deserve to win coz you are the prince of my heart....
So, I am really sure that all of you can't wait to see the face of 'THE CUTEST BABY IN RED' wannabe....(really hope so).......

Name: Amal Musyreef bin Noor Amrie
Date of Birth: 18 February 2008
Age: 1 year and 4 months
Hobbies: Drive his car, laughing, talking with his special language, neneng(breastfeeding)

Now, let' your eyes to decide;
waachaa......
Let me drive,papa....
So fun......
Posing like a model....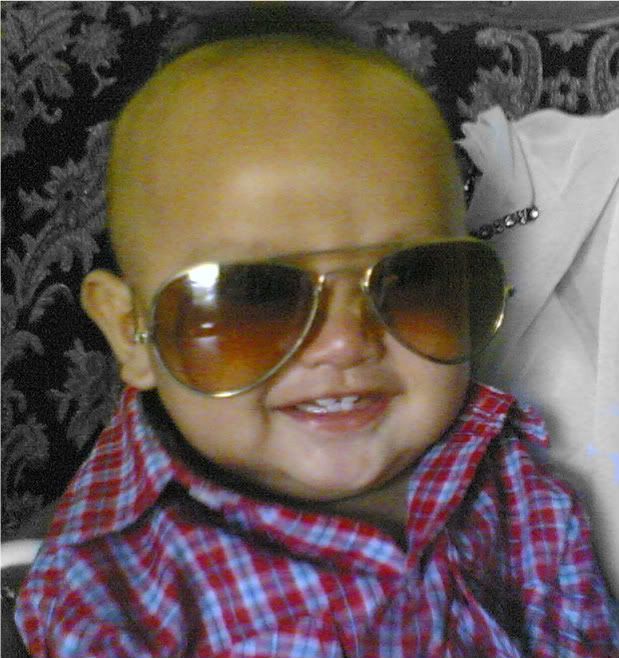 Am I looking good?
Too excited....
Looking beyond to 2020..
So, to all the mummies out there...let's join this wonderful contest...Any details information, please log on to:
MomBloggersPlanet : http://www.mombloggersplanet.com/825/cutest-baby-photo-contest-june-09/
PhotoBookMalaysia : http://www.photobook.com.my/
AliceWonders : http://www.alicewonders.com/